Marlpit Farm, Wierton Road, Boughton Monchelsea, Maidstone, Kent. ME17 4JW
Marlpit Farm is immediately left as you turn into Wierton Road, Please drive slowly through the site and observe the speed limits as this is a busy working site with vehicles and plant machinery, adults and children.
Directions on the site. When you enter the site you will see our sign, it is white with grey writing. The centre is situated at the rear of the Marlpit Farm site, enter the site and go past the brown wooden building following the art centre and Cider Shop signs, bear left. following the road around and bear right. There are some reserved parking spaces and you can also pull up against the verge and park. There is a sign with an arrow on the large green barn We are on the right hand side and are clearly marked.

Please park considerately and be aware that as a working farm complex there is sometimes heavy machinery on site.
There is occasionally a horse outside ! You cant miss him and if you pull his harness he may just neigh for you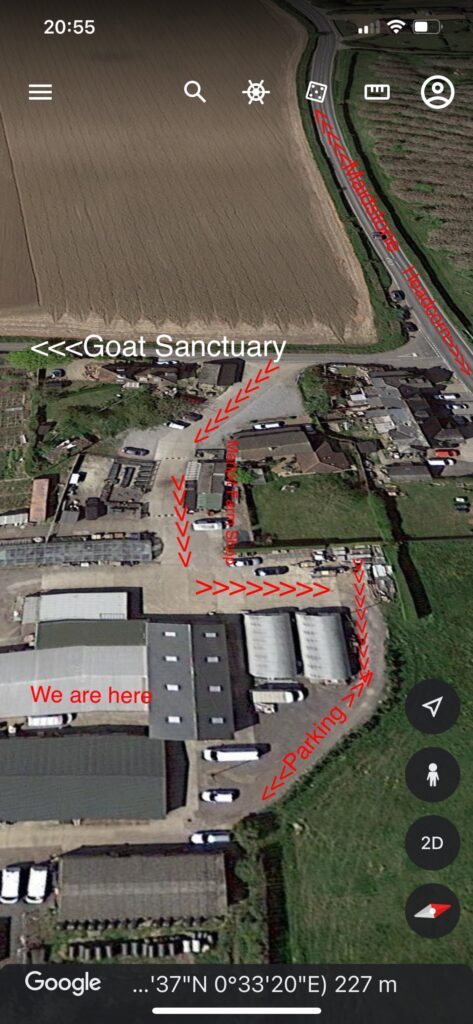 Email : [email protected]
Telephone: 07809 505743
You can contact us here or by emailing us at [email protected], To book your class, use the booking form on the site or simply fill in the contact details below and in the message section, tell us which class you would like to attend. We will reserve your place and confirm it by email.