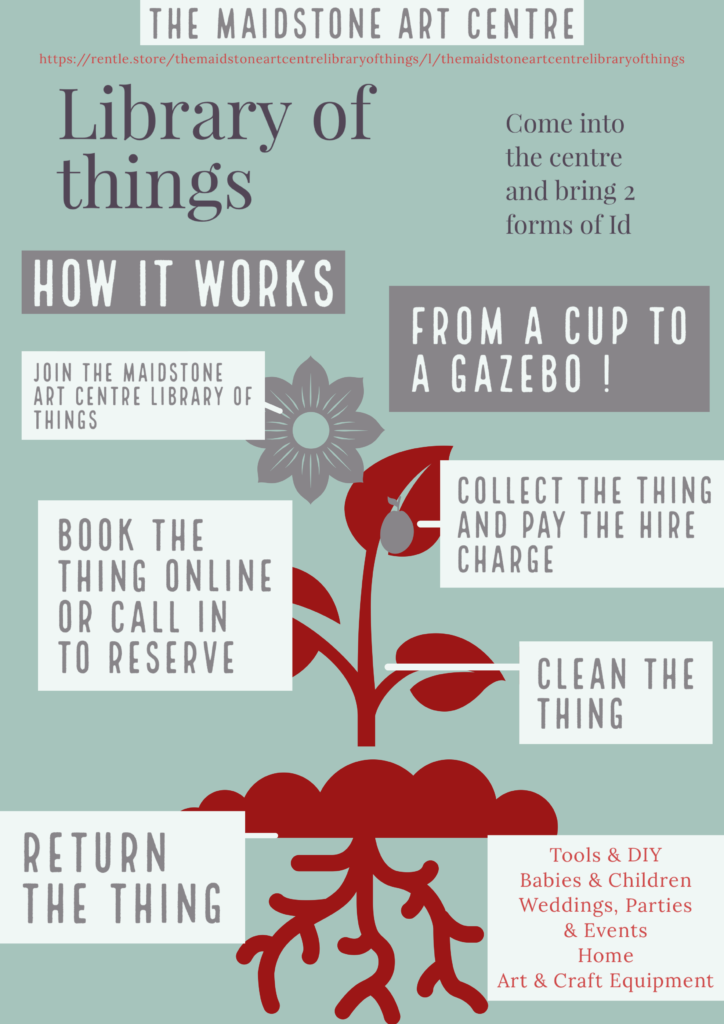 Book Your item here
https://rentle.store/themaidstoneartcentrelibraryofthings/l/themaidstoneartcentrelibraryofthings
The Maidstone Library of things has arrived !
if you need something but don't want or need to buy it, then don't ! Hire it from our vast library of things.

It's really easy, you book the thing online, you come and collect the thing, use the thing, clean the thing and return the thing Voila !
Our library will continue to grow, allowing you to rent everything from a kettle to a puppet show, a gazebo to a glue gun and it couldn't be simpler.

The Maidstone Art Centre, strives to bring you everything you need and our library of things is open for the whole community to use, wedding and party equipment, arts and crafts equipment, children and babies equipment, things for the home and diy.
https://rentle.store/themaidstoneartcentrelibraryofthings/l/themaidstoneartcentrelibraryofthings